Looking beautiful is all about feeling beautiful, and while you may think that beauty creams and makeup simply make you look more beautiful, the truth is that they can make you feel more beautiful, too.
Research has consistently shown that women who have a daily skin care routine, and wear makeup on a regular basis, feel more confident about themselves, and as such, tend to be happier and are more likely to be successful in life. Of course, success is entirely subjective, as is happiness, but it stands to reason that if you invest time in making yourself look good (and even smelling good, since perfumes have been proven to enhance your mood), you'll feel more confident and able to strive for your goals. This can also be affected by others and how they perceive you.
Can Wearing Makeup Change How Others See You?
The answer to this question is a resounding yes! While it may depend how much cosmetics you're wearing, it has long been proven that wearing makeup in general, can be an incredibly powerful tool when it comes to altering social perceptions. Men almost always view a woman who has made an effort with her hair care, lipsticks and eye makeup, as being more attractive, although they may feel more intimidated by such a beautiful creature! Women, on the other hand, may feel jealous of a woman, who looks and feels beautiful, or even feel threatened by them – particularly in a work environment – but most admit that a woman with carefully applied makeup is more attractive.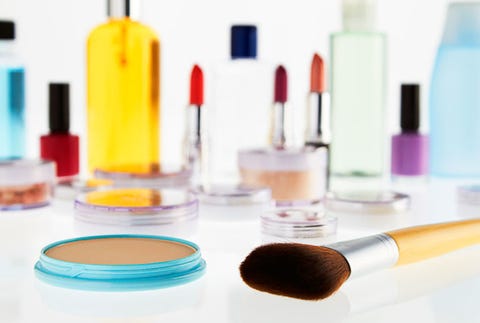 Should Moisturizers, Body Sprays And Lipsticks Make You Feel Better?
Modern women face so many stresses and strains, that it seems only fair they should make themselves feel better in whatever way they can. If something as simple and affordable as cosmetics can help a woman to enjoy looking at her own reflection, or give her the confidence to tackle each new day with vigor, then surely there's no harm in that? Sometimes, even applying a deliciously fragrant body oil or splashing some eau de toilette on your pulse points, can help you face the day's challenges with confidence. Knowing that you not only look good because you made an effort with your makeup, but that you smell good, too, can make it easier to deal with those around you, and with life in general.
Have you tried bringing out the best in you yet? Apply a little makeup, give yourself a splash or two from your favorite bottle of eau de toilette, slather on something from your beauty creams collection, and go seize the day!